Top 10 SEO Tips for Web Design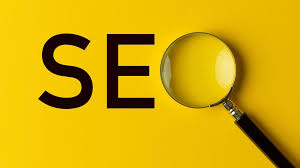 SEO is a fundamental part of marketing that helps in improving the site's visibility for relevant searches. Suppose your site doesn't show up on the first page of the Search Engine Result Page, you are not doing something right. And this article has a solution to your problems.
Build a Well-Designed Website
Focus on a Specific Topic
Mobile Optimization
Use Scripts outside the HTML Documents
Don't Ignore the Image Alt Attributes
Write Information-Packed Meta Descriptions
Create a link-building strategy
Proper use of Heading Tags
Create New Content
Obey W3C Standards
1. Build a Well-Designed Website
If your site is new, large, or contains many multimedia files, considering creating a sitemap. That's a file that provides search engines with the information they need to swiftly crawl and index site pages, video, and audio. Google has a useful sitemap generator.
A wonderful web design is extremely important for any business that wants to be successful however if the website doesn't get a good ranking, not many people think about the website design as one of the factors for it. To get a search engine-friendly website, you need to consider some fundamental SEO service principles as well as professional content development and digital marketing services practices.
Any professional web designer needs to put a lot of thought into solving the encountered while building websites as well as keeping SEO service in mind. Let's go through the top 10 SEO tips for web design professionals that can result in a search engine-friendly website design layout without sacrificing the style and creativity.
2. Focus on a Specific Topic
Search engines want to point people toward the most authoritative and correct results. So, if you're an expert in a particular topic that you wish to explore, your website's content should reflect that. Want to share your recipes with the world? Then food should be your site's focus. Don't blend pancake content with, say, metalworking. After all, it's unlikely that your website is a massive multinational corporation or a large news organization that needs to be all things to all people.
3. Mobile Optimization
A good user experience on your website confirms that your audience can find it with ease. Knowing these 5 mobile friendly optimization tricks is essential for marketers to understand how important it is to make their site mobile friendly. A mobile-friendly website surely helps with ranking.
Get up to Speed
Make Common Tasks Easily Accessible
Design for Touch
Keep Menus Simple
Make It Easy to Get Home
4. Use Scripts outside the HTML Documents
If you hire a web designer and code your website, ensure that you externalize CSS and If you JavaScript.
Search engines observe a website via what's given in an HTML document. CSS and JavaScript, if not used well, can add many extra lines of code in the HTML documents, which will make the crawling slower. All search engines want to crawl the website content as swiftly as possible.
5. Don't Ignore the Image Alt Attributes
Ensure that all the image alt attributes are expressive. All the images require alt attributes to become 100% W3C-compliant however, many fulfil this requirement by adding any text. It is better not to use any alt attributes rather than using the wrong alt attributes.
Different search engines read the alt attributes as well as may consider them while determining the page relevancy with the keywords. Probably, it is utilized in ranking the image-based search engines including Google Images.
6. Write Information-Packed Meta Descriptions
A meta description, also known as a snippet, is a small paragraph within each of your page's HTML code. Meta descriptions appear in search engine results beneath page titles, and explain a page's purpose in a more in-depth fashion. It's here that you can write longer descriptions (approximately 150 characters!) that wouldn't fit in page titles. Warning: don't throw all your keywords in there. That's keyword stuffing, and search engines frown on that. Instead, write your meta description in simple language.
Note the meta tags for description and keywords. They are the primary areas where you should focus your SEO efforts.
7. Create a link-building strategy.
Earning high-quality inbound links from websites and pages with high-authority is crucial for boosting your domain authority.
The primary method we use to earn high-quality links is networking with other sites with a higher domain or page authority and requesting links to our content. We also make sure our content is relevant to the referring website's content.
8. Proper use of Heading Tags
You should properly utilize heading tags having web content because they provide search engines with structural data about HTML documents and they generally position higher values related to other texts on a web page (excluding hyperlinks).
Utilize h1 tag for main page topics. Use h2 to h6 tags for other content.
9. Create New Content
This might seem kind of obvious, but sometimes marketers get too caught up in the details of their on page SEO, and neglect to focus on creating new quality content for searchers.
When you create new content you also have a chance to optimize for today's SEO best practices on the first go. Focus on page titles, content headers, subheads, image alt text, and the new keywords your targeting.
Fresh content is also seen by users as more valuable than old content. When people are searching for an answer to a question, they often look at the date for relevance. If your posts all have old dates and outdated information, they will quickly skip over to the next search results.
10. Obey W3C Standards
Search engines like well-formed and clean codes. Clean codes make the website easy to index, as well as can be a suggestive factor about how well the website is made.
Obeying the W3C standards forces you to compose semantic markup that can be good for SEO.
Contact OneOnic Solutions for grow your business.