An overview of the metrics within the analytics page of Questions.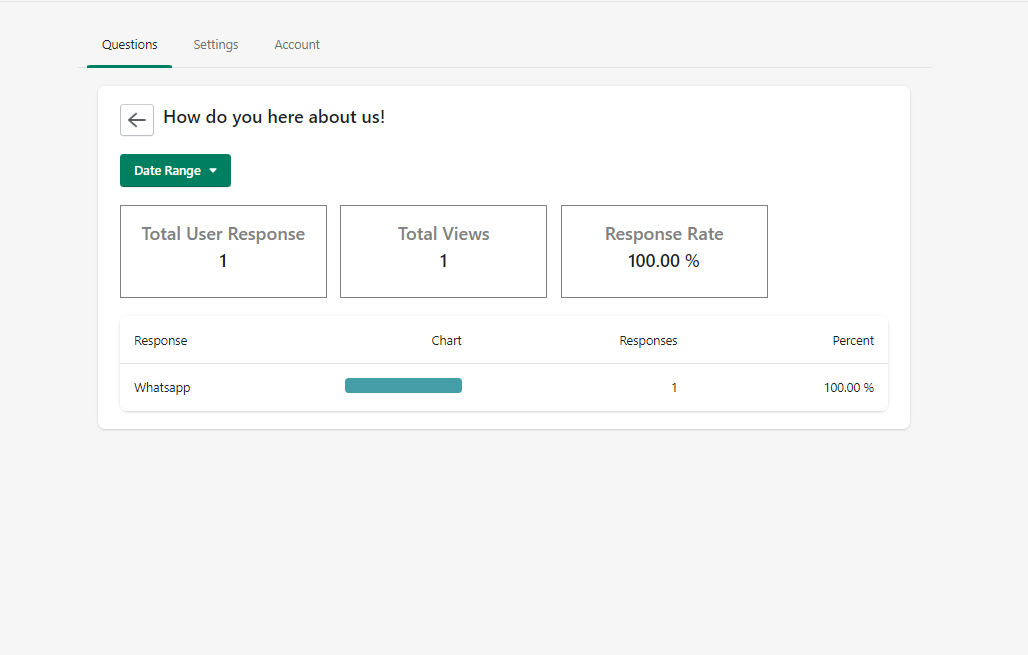 Responses #
The total of responses is located next to the Views box. This number represents the total of all of the responses submitted for the question in the specific date range. The date is when a response was submitted.
Percent #
In the "Percent" column, shows the percentage of responses that specific response received out of the total responses received.