Customize
#
The Customize Page in the app allows you to personalize the appearance on your store. You can choose between different question widget options, modify colors of button.
Here's a comprehensive guide on how to utilize the Customize Page

Step 1: From the app admin page > click Customize.

Step 2: In Customize > Locate the Question Widget Options.
Select the desired design option from the available choices.

Step 3: Submit Button
Adjust the background color and text color of the button.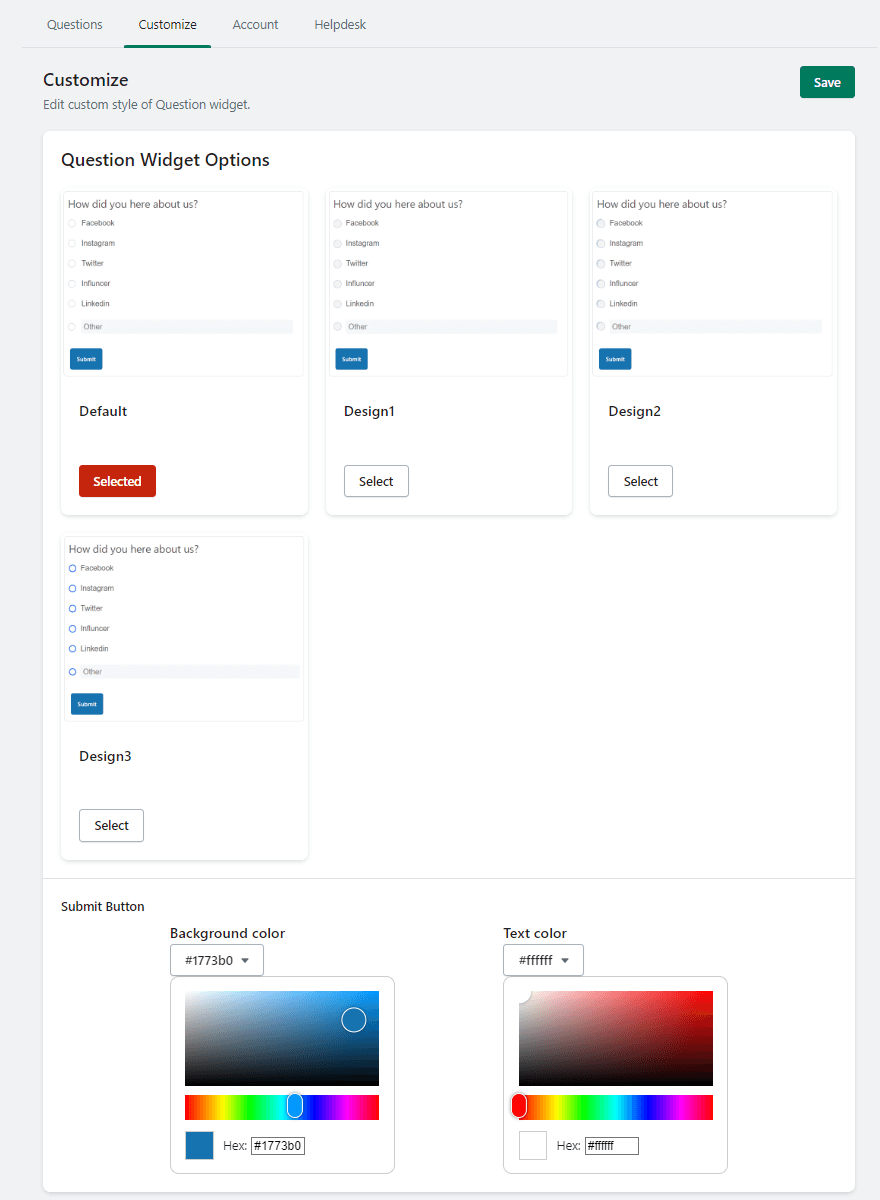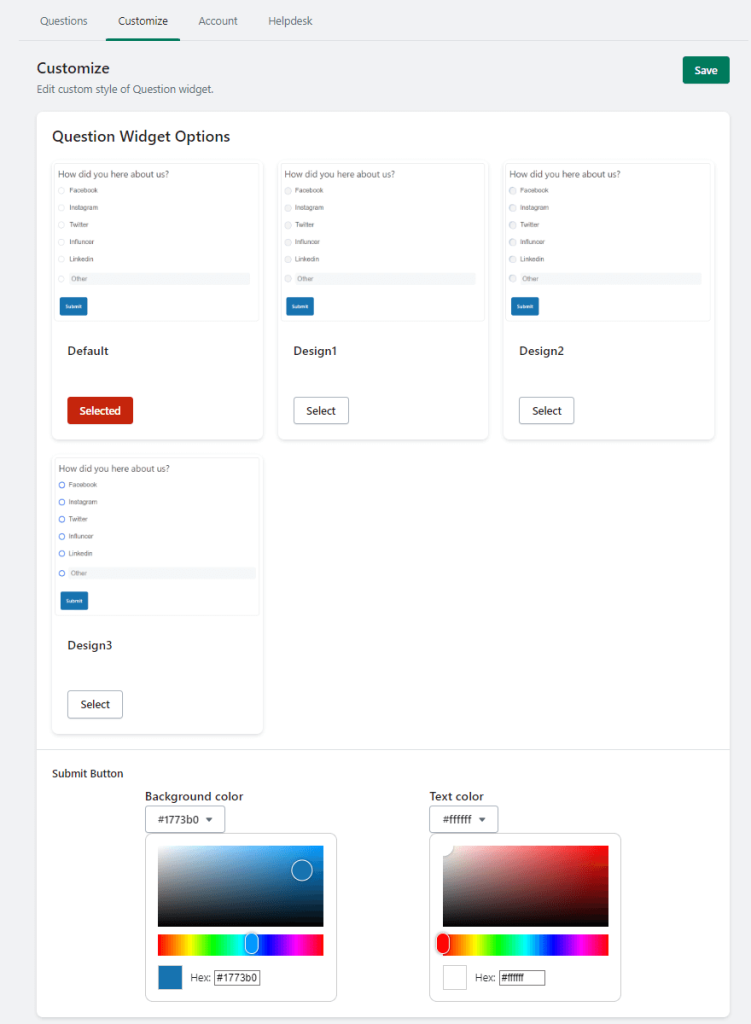 Step 4: Save the changes to apply the updated customizations.