Preview question #
Our Shopify app allows you to preview how your questions will appear on your store's thank you page.
Follow the steps below to preview a question:
Step 1: From the app admin page, click Questions.
Step 2: Click the Preview button that you want to Preview question.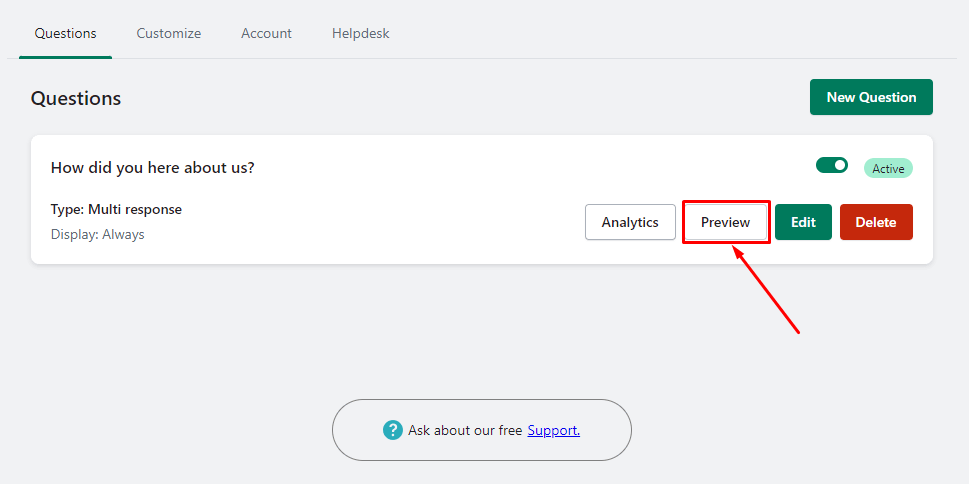 A new page will open, displaying a sample Thank You page or a page similar to the one you've configured in your store.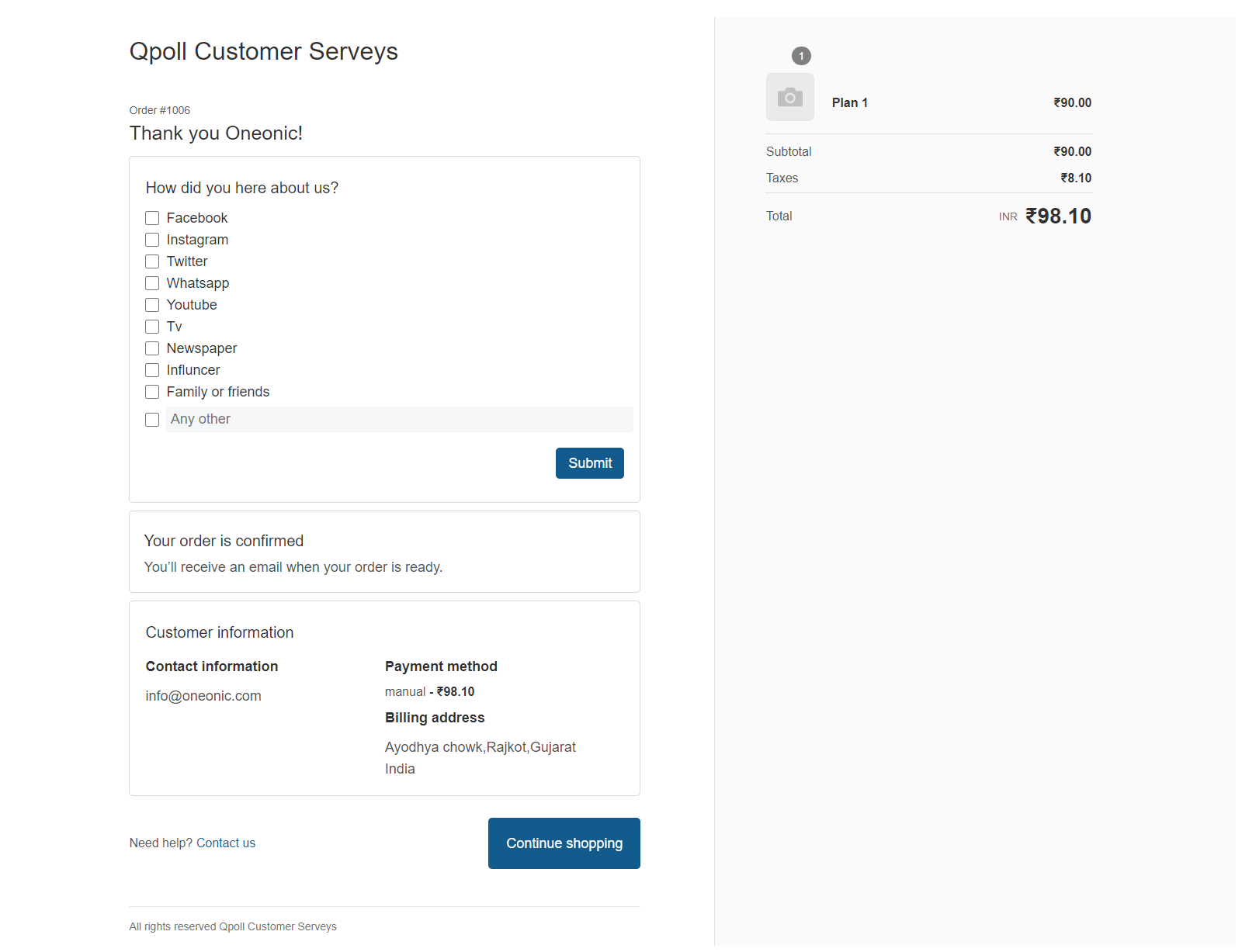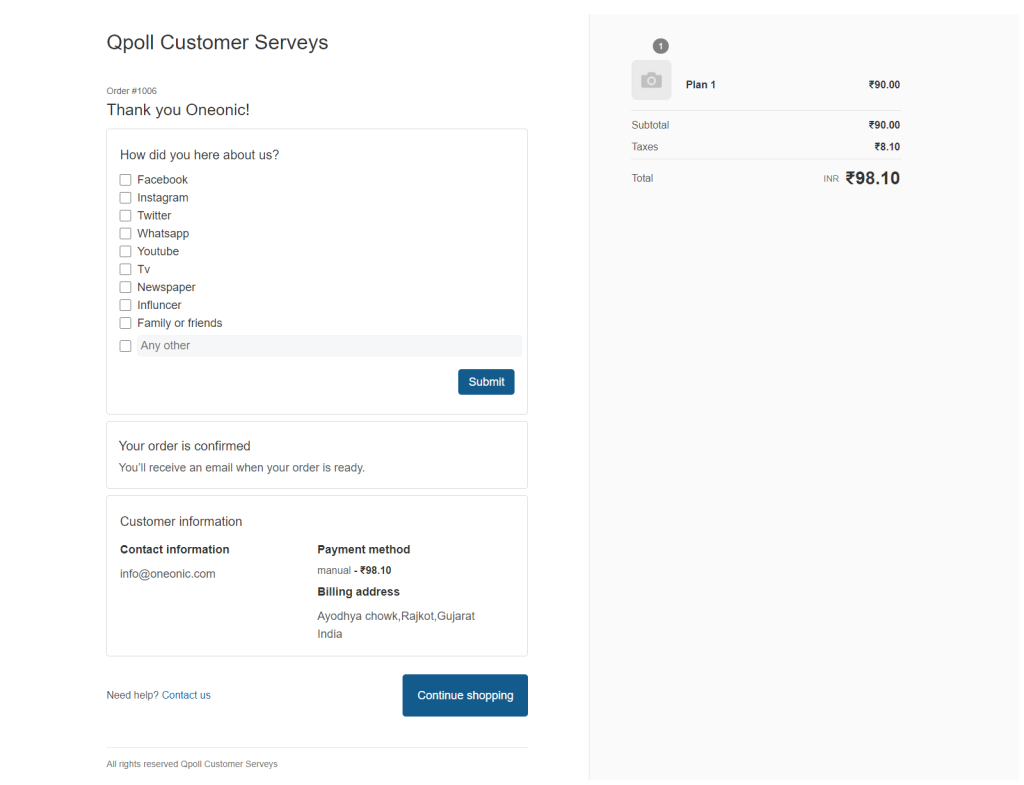 This page acts as a representation of how the question will be displayed to your customers after they complete an order or perform a specific action.

On the preview page, you'll see the question along with any associated images, response options, and additional details you've added.
->This gives you a visual representation of how the question will be presented to your customers in your store's Thank You page
->Take this opportunity to review the question's appearance, formatting, and overall layout.
->Ensure that the question aligns with your desired design.

By previewing your questions, you can ensure that they are visually appealing and seamlessly integrated into your store's Thank You page or other designated pages. This allows you to provide a smooth and engaging experience for your customers.